Unity Financial Life Employees Volunteer at Ronald McDonald House Charities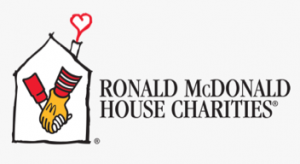 Unity Financial Life Insurance Company, Cincinnati, Ohio was able to donate to a needy family this holiday season. The home office staff collected money all year long, through a program called "Blue Jean Charity". They used the collected funds to assist an Indiana family known to company employees.
Since the company sponsored program's inception in 2006, Home Office employees have helped over twenty-two families. This year's recipients were a family that experienced a tragic house fire which destroyed the entire dwelling. $2,000 in funds were raised which helped purchase everyday essentials for the family such as food, clothing, and shelter.
"We started the Blue Jean Charity as a fun way for home office employees to be able to wear blue jeans to work every Friday, and the last working day of each month." said Jay Hardy, President and CEO, Unity Financial Life. Employees can wear jeans only if they donate a dollar into the Christmas holiday fund. At the end of the year the collected funds are used to help needy families.
Unity Financial Life is one of the fastest growing life insurance companies in the country. They are domiciled in Ohio and are licensed to do business in 48 states plus the District of Columbia. The company can be reached at www.uflife.com or by calling (877) 523-3231.
Like to learn more about us?
Fill out our contact form and we'll be in touch.