Pre-Need
Insurance
Relieve the financial and emotional pressure on your family that comes along with funeral arrangements. Plan ahead for your funeral expenses with a pre-need insurance policy, sometimes called burial or funeral insurance.
Contact Us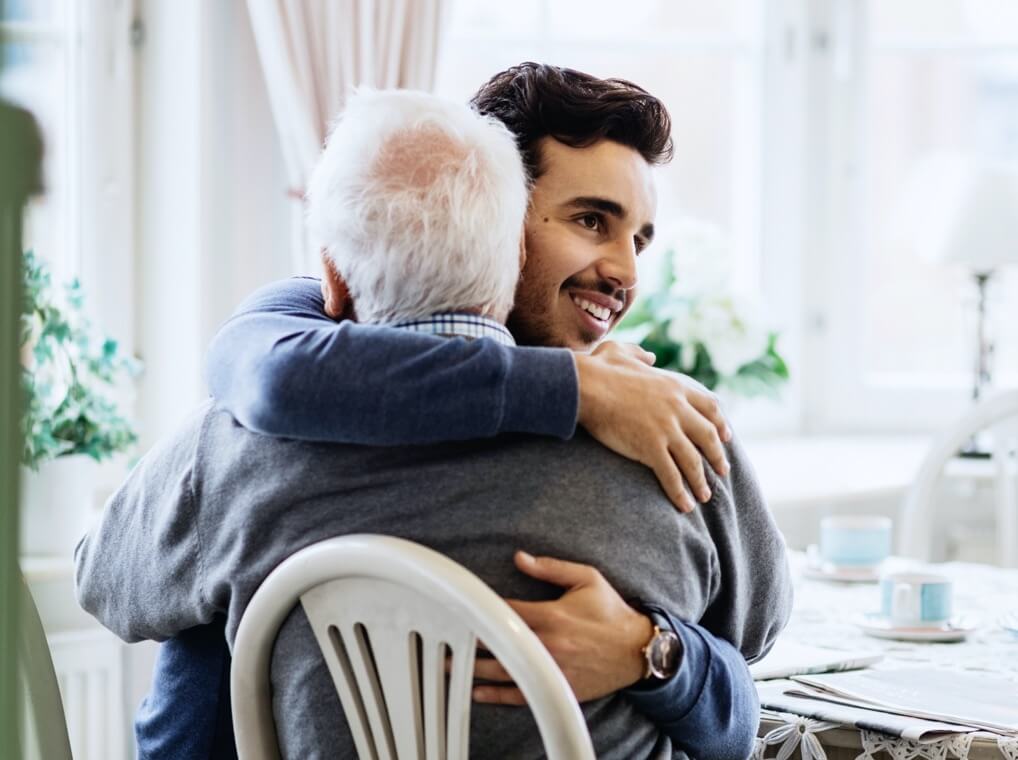 How Pre-Need Insurance Works
1
Purchase Your Life Insurance Policy
2
Assign The Benefits Of Your Policy To A Funeral Home
We'll work closely with you and an independent Funeral Director or Pre-arrangement Counselor to help you purchase an insurance policy with a payment plan to fit any budget. Pre-need insurance policies are guaranteed to issue and designed to finance funeral pre-arrangements. Little or no health information is required.
Pay upfront with a single premium payment or fund your funeral expenses with a monthly payment plan. Unlike bank deposits, proceeds from your pre-need insurance policy are tax-exempt.
Prearranging allows you to express your wishes; pre-need insurance allows you to control expenses and pay for final arrangements. Provide your family some relief associated with the emotional burden that accompanies funeral arrangements. When it's time, the benefits from your policy will be paid directly to the servicing funeral home.
Why Choose a Pre-need Funeral Insurance Policy?
A pre-need policy with Unity Financial is designed to cover the rising costs of final expenses, offset inflation, and guarantee the price of a funeral service. By establishing your funeral plan now, your loved ones don't have to worry about making tough decisions or payment in the future.
Relieve family members of the emotional burden, the stress, and the anxiety that accompany funeral arrangements.
Multiple payment plans available with low minimum monthly payments.
Make informed decisions, express your own wishes and help your family avoid emotional overspending during such a difficult time.
In most cases, a policy that is irrevocably assigned will not be counted as an asset if you attempt to qualify for Medicaid.
Fund your funeral costs on monthly payment plans or with a single premium payment. Insurance policies are 100% portable to any funeral home of the owner's choice.
Making arrangements in advance will make the process less difficult for your loved ones because your important information (SSN, DOB, family information, birthplace, military info, etc.) will be on file.
Feel the Power of Pre-Arrangement
Talk to your funeral director or give us a call to see if pre-need life insurance is right for you.
Contact Us
Have Questions?
See our FAQs for more information about our SPIA and other final
expense insurance offerings.
What is Pre-need Insurance?
Pre-need insurance, sometimes called burial insurance, funeral insurance, or a pre-need funeral contract, is a type of permanent life insurance used to pay for the cost of funeral services and burial or cremation. What sets pre-need plans apart is that you work directly with a funeral home to price your funeral arrangements —funeral services, casket, vault, etc. Then, you pay a premium for an insurance policy used to fund the death benefit, which covers only those costs.
Benefits of pre-planning and pre-funding a funeral?
At the time of loss, making funeral arrangements is very difficult as emotions are high. However, there is a better way. By planning your arrangement ahead of time, your family and friends won't have to make these decisions for you. You now provide your family time to comfort one another during this time of loss instead of spending time making arraignments.
Benefits of pre-planning:
Opportunity to make personal and specific selections for the funeral service that most closely meets your preferences and wishes.
Prevent your loved ones from making all your final wishes after your death.
Take the time to research funeral homes, burial options, and financial considerations.
Benefits of pre-funding a funeral:
Lock in the funeral cost (at today's prices).
Prevent other life insurance policies from being depleted to cover the cost of funeral and burial expenses.
Spare your loved ones the unexpected cost of a funeral during a highly emotional time.
What is Burial Insurance?
"Burial Insurance" usually refers to a whole life insurance policy with a death benefit. Individuals buy this policy to provide money for funeral and burial costs for themselves and their family members.
Cremation vs. Burial
Cremation is the process when all the remains are turned to ashes. With a burial, the body remains intact and is prepared for burial. What families sometimes don't realize is that cremation can occur immediately after the death of a loved one, following a traditional funeral service, or before a memorial service.
When speaking with families about burials and funerals, we have noticed a common theme. They desire to respect the deceased's memory, and body and they prefer a traditional burial. Faiths and cultures also affect their decision, as these cultures and faiths guide families to preserve the body and carry out the essential funeral rituals. Keep in mind, choosing cremation does not mean these rituals cannot take place. On the contrary, it is common for funeral viewings to take place before cremation.
How much does cremation cost vs. traditional burial?
Research shows the total cost of a traditional funeral with burial can easily reach over $15,000, and cremation services with burial can exceed $7,000.
Prepaying The Funeral Cost
Every day more and more people are pre-planning. UFL offers Pre-need Insurance and an Irrevocable Funeral Trust to meet the needs of those wanting to plan.
How much does SSN payout as a death benefit?
Social Security Administration makes a one-time payment of $255 when you die if you've worked long enough. This benefit can only be paid to your spouse or child if they meet specific requirements. Survivors must apply for this payment within two years of the date of death.
FAQs